In Memory
Janice Dent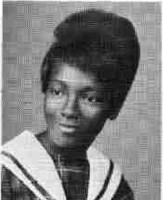 Janice M. Dent died September 15, 2015 at the Winfield Senior Living Community.
Janice was born November 22, 1949 in Wichita, Kansas and later moved to Coffeyville, Kansas and started her life working for Sourthwestern Bell, Wal Mart and Medical Lodge Nursing Home.
Janice had 3 boys, Dwayne, Dent and Dwight and 1 daughter Angela Thomas.