In Memory
Raymond Fuller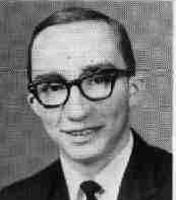 Raymond, Todd Fuller, 65, passed away July 11, 2015. He was born November 9, 1949 at Oelwein, Iowa. He received his Masters from Ft. Hays State University and worked 35 years for the High Plains Journal in Dodge City, retiring June 30, 2015 as the Directotr of Consumer Marketing.
He Served in the United States Navy during the Vietmam War.
Survivors include his wife, Beverly, Dodge City, extended family, Dusty Charles Clinton, Missouri and Amanda Williams and husband, Shane, Dodge City; his mother, Eleanor Fuller, Wichita, a brother, Randy Fuller, Wichita a sister, Ann Kane and husband, Raymond, Wichita and 3 grandchildren, Justin, Brode, and Anniston Williams all of Dodge City.