In Memory
Candace/Candy Gray (Thero)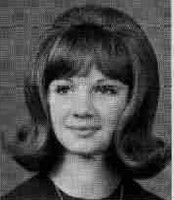 Canance E. Gray Thero 63, passed away February 6, 2012.
Candy graduated from Wichit High School North and was a valued employee at Southwestern Bell for many of years.
She is survied by her husband Gerry Thero of Derby; brother, Tom Gray of Houston, Texas; JoLynn Gray McGuiness of Waco, Texas and Vickie Gray McCallie of Dallas, Texas.
She was preceded in death by her parents, Mr. and Mrs. Joe Gray of Tempe, Arizonia; brother Gregory, Petersbur, Fla: and Karen Gray Baker of Arapaho, Oklahoma.