In Memory
Michael Sibley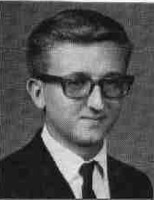 Obituary for Michael Sibley
Michael Eugene Sibley, 66, passed away from a sudden heart attack on Tuesday, November 10, 2015, at CMH in Bolivar, MO. He was born on August 11, 1949, in Wichita, KS to Joseph and Romance Shelton Sibley.

Mike grew up in Wichita, KS. He graduated from Wichita High School North in 1967. After high school he joined the United States Air Force and the Army National Guard of Kansas and served for 6 years. He served in the Vietnam War and was discharged in 1973, achieving the rank of Sergeant.

Mike began work for Southwestern Bell Telephone Company where he worked for 33 years and retired in 2002. Mike then decided to start a new adventure working in Safety and Security for CMH in Bolivar for 10 years. The last 3 years he has spent working with his son-in-law in a family business in Stockton.

Mike married Erylene Fergason on August 21, 1971, in Wichita, KS. In 1979, the family moved to Willard, MO, and then in 1985 moved to the Halfway/Bolivar area. They were happily married for 44 years. Mike attended First Baptist Church of Bolivar. He enjoyed hunting, fishing, and most importantly spending time with his family, particularly his 5 granddaughters.

Mike was preceded in death by his parents; in-laws, Eryle and Inez Fergason; two sisters, Pam Silvey and Brenda Wannow; and two brother-in-laws, Myron Silvey and John Wannow.

Mike is survived by his wife; his son, Jeremy Sibley, and wife Sarah of Halfway; his daughter, Amy Sharp, and husband Jamie of Bolivar; his granddaughters Jaeden, Aubryn, and Kaisley Sharp and Kamryn and Anah Sibley; and a host of other relatives.

A memorial service will be held at Butler Funeral Home in Bolivar, MO, on Monday, November 16th at 6:30 pm. A visitation will be held just prior at 5:00 pm. There will be a private family burial at New Bethel Cemetery at a later date.